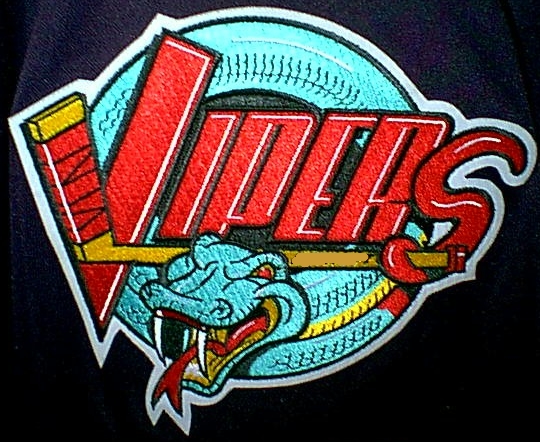 Spring 2001
Roster
---
Schedule/Game Summaries
3/8/01 vs Meat and Potatoes - 7:00 - A solid victory against the somewhat shorthanded defending champions(that hurts to say). We surrendered the first goal, but never trailed again once Paul knotted the score 1-1. Paul scored the next two goals, and later scored in the final minute, while Chris contributed 3 goals. Eric, Jay, and Matt were out of the lineup.
3/15/01 vs Auks - 9:00 - Quite the run and gun game, we triumphed by a whopping score of 15-5. Phil scored on the first shot of the game, and went on to score two more. He also assisted on a pair of one time goals by Paul; Paul and Chris each scored 4 goals. Eric and Kurt each contributed two goals and a couple of assists each.
3/22/01 vs Large Binder Clips - 8:00 - A big 'W' as we rolled to a 10-0 win. The scoring began right away when we got two goals in the first five minutes. The offense kept coming with Paul scoring 4 goals for the third straight game, Eric and Chris scoring 2, and Phil and Kurt each adding 1. Bryan nearly added another in the second, but his long slapper went off the corner of the right post and the crossbar.
3/29/01 vs Stars - 8:00 - A tough, tough game at both ends, but we came up just short and dropped our first game 2-1. Eric scored our only goal in the 2nd period, when he knocked in his own rebound. We did everything but tie the game in the last few minutes, but we couldn't quite get one in. Both goaltenders had strong outings, thwarting many good chances at both ends.
4/5/01 vs Lightning - 8:00 - Postponed
4/12/01 vs Mustangs - 7:00 - A flurry of offense, we began the scoring early when Chris went through the D and found the net. Chris went on to score 4 goals, while Jay scored 3, including a nice tip in off a pass from Chris. Mark converted a 2 on 1 in the third when Chris fed him the puck and he wristed it in the short side. Phil scored our other goal upstairs in the second period. Kurt nearly added to the goal total 3 times, only to be denied by the post each time. The final ended up 9-1, as the Mustangs only managed a goal on their first shot; they had many good chances in the third, but were met with equally good saves.
4/19/01 Bye
4/26/01 vs Meat and Potatoes - 8:00 - This was a close game throughout, as we never more than a one goal lead until the third period. Chris scored the first goal when he went to just the right spot to knock in Jay's rebound. Jay put us ahead again when he came from behind the net and backhanded it over the fallen goaltender on a scramble. Eric put a rebound upstairs for the third goal, and it was 3-3 at the end of the second. We came on in the third, however, as Chris put us up 4-3, and Jay and Eric would each score again to give us the 6-3 win. Paul was out of the lineup.
5/3/01 vs Auks - 9:00 - The offense continues to roll and the wins keep coming by way of an 11-3 route. Chris ended up with 5 goals, and Kurt broke through for 2. Brian notched his first goal of the session when he tipped in Eric's centering pass from the outer circle, and Jay and Phil each added goals. Jay could have easily had 2 more were it not for some excellent goaltending at the other end. I continued to play solid, although there were not many shots my way for most of the game.
5/10/01 vs Large Binder Clips - 8:00 - In yet another offensive outburst Chris netted 4 goals and Jay netted 3. Phil, Paul and Eric also scored to get us to the 10 goal mark , while only allowing 2 goals.
5/17/01 vs Lightning(make up game) - 8:00 - It took us a little while to get going, but once we did, there was no stopping us. Kurt scored a goal in each period to notch the hat trick, and Chris added 2 goals. Brian converted a pass from Jay in the second period to notch his second of the season, and Jay nailed a one timer toward the end of the period. Mark added the other goal when he tapped in a rebound of Jay's shot to complete the 8-3 win.
5/24/01 Playoffs - 8:00 vs Meat and Potatoes
9:30 vs ........